From a closet in UHall broadcasting updates and tunes in between classes, to now a fully-fledged CRTC licensed Campus-Community radio station, CKXU-FM has been providing volunteer and learning opportunities to students for nearly 50 years. CKXU-FM broadcasts for 168 hours a week, year-round, with a volunteer core of over 100 members! 
No experience is required! We provide in-house training to folks who are looking to amplify themselves by hosting a radio show. With a variety of shows from second language programming, discussing topics close to your heart, political discussions, or even just spinning your favourite songs for Southern Alberta to hear, we are looking for any and all types of shows to air! 
Moreover, we are also looking for folks who would like to help curate the CKXU on-air sound. Looking for a brain break between classes? Why not come listen to one of the over 100 albums we have submitted to us weekly?! Music Library volunteers help us sort through submissions to find what's up & coming in local and emerging music. Are you a musician yourself? Student musicians of all genres are welcome to submit music to CKXU-FM! 
Looking for a more casual experience? Throughout the year we have a need for volunteers to help us hold events, including our yearly three-story Haunted House which is located in the old Lethbridge Firehall. 
If you are looking to start your journey into the radio realm, don't hesitate to email [email protected].

The Friends of CKXU discount card program works to increase community engagement and student involvement in the Lethbridge community by consolidating local businesses and discounts all on one killer card! 
Are you a business looking to get involved with the Friends of CKXU program or an existing Friends business looking for more details? Request more information below.
Looking to get involved with the Friends of CKXU program?
Friends of CKXU Businesses 2022/23
Purchase a Friends of CKXU card to get access to seriously good discounts at local businesses, all while supporting Lethbridge's true alternative radio station.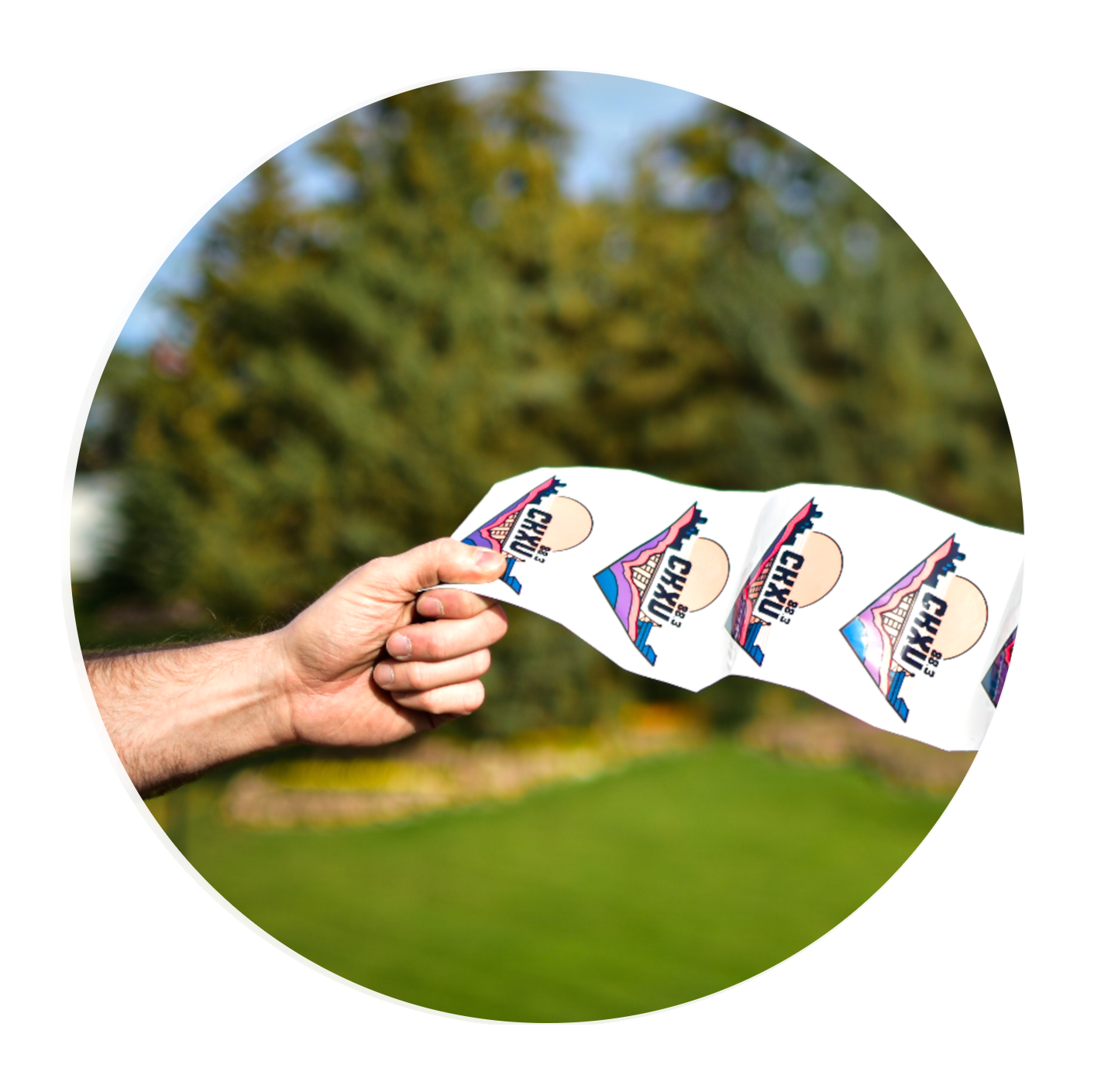 You've got talent and we want to hear it. Submit your music for a chance to get it on-air.
Contact Dai at [email protected] to get involved with CKXU's FOR THE RECORD Live Session & Co-Host program.

GET YOUR MESSAGE OUT THERE
Advertise With Us
CKXU 88.3 FM offers diverse advertising opportunities that provide local businesses, organizations, labels and bands with a unique and cost-effective means of communicating with student and community-based listeners. 
Learn more or submit a request on our Contact page.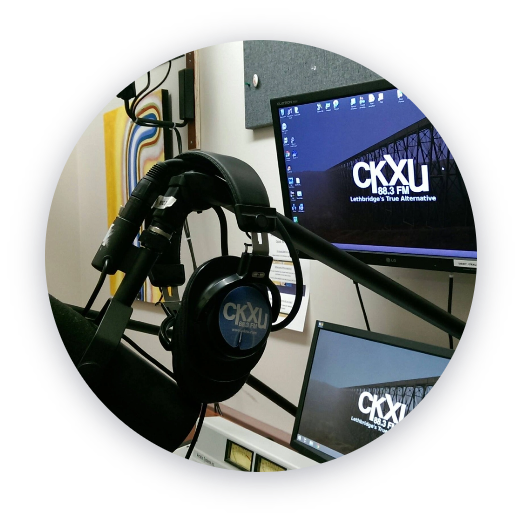 See What's Happening Nearby
Your source for campus and local events.
Have an event you'd like added to our calendar?
Playsheet Management System Developer
CKXU 88.3 FM is a volunteer-driven radio society that provides independent campus and community radio programming and opportunities to Lethbridge, AB and surrounding areas. We are currently hiring one (1) contract-based Playsheet Management System Developer to develop and implement a new on-air logging data management system. The successful candidate's responsibilities will include, but are not limited to:
Development of an open-source data management program that will log and produce reports of given on-air programming content metrics  (i.e. amount of Canadian content played in a given time period) with diverse search functionality;
Collaborative work with other CKXU Staff to review and test program functionality, design, search capabilities, admin and programmer user experience, and any required program maintenance;
Collaborative work with the Program Director and Music Director to ensure the system is compliant with CRTC and SOCAN audit requirements;
Participation in weekly CKXU Staff meetings to provide development updates, check-in with other Staff supervisors, and to ask questions;
Receive guidance, steering, and supervision from CKXU's Executive Director, Program Director, and IT Director;
Maintain complete work logs of all reasoning and tasks completed during the work placement. 
Hourly Requirements and Salary Info
32 hrs / week @ $20.00 / hour
16-week contracted term, May 1 to August 25, 2023
$10,240.00 Gross Salary

Application Deadline: Applications will be accepted from March 20, 2023 to April 10, 2023
Application Instructions: All interested applicants are encouraged to submit a Cover Letter and Resume to Genna Bourchier, Executive Director at [email protected]. 
Position funded by Crooks Work Integrated Learning Program in Liberal Education at the University of Lethbridge. If applicable, this position may allow the person hired to obtain Co-op or Applied Studies credit. Please contact [email protected] for more information and help setting this up.
CKXU 88.3 FM (CKXU) is an equal opportunity and affirmative action employer, and welcomes applications from all qualified individuals. CKXU is committed to equity, diversity, and inclusion at all levels of the organization, including workplace employment. We encourage applications from women, non-binary individuals, racialized individuals, Indigenous peoples, persons with disabilities, and persons of any sexual orientation or gender identity. CKXU provides support throughout the hiring process to applicants with disabilities, including accommodation that takes into account an applicant's individual accessibility needs. 
Applicants requiring accommodation during the hiring process are encouraged to contact Genna Bourchier, Executive Director at [email protected] 
CKXU 88.3 FM is a licensed FM Campus-Community radio station broadcasting from the Traditional Territories of the Niitsitapi, Tsuut'ina, Stoney Nakoda and Métis people in what is currently Lethbridge, AB.