From a closet in UHall broadcasting updates and tunes in between classes, to now a fully-fledged CRTC licensed Campus-Community radio station, CKXU-FM has been providing volunteer and learning opportunities to students for nearly 50 years. CKXU-FM broadcasts for 168 hours a week, year-round, with a volunteer core of over 100 members! 
No experience is required! We provide in-house training to folks who are looking to amplify themselves by hosting a radio show. With a variety of shows from second language programming, discussing topics close to your heart, political discussions, or even just spinning your favourite songs for Southern Alberta to hear, we are looking for any and all types of shows to air! 
Moreover, we are also looking for folks who would like to help curate the CKXU on-air sound. Looking for a brain break between classes? Why not come listen to one of the over 100 albums we have submitted to us weekly?! Music Library volunteers help us sort through submissions to find what's up & coming in local and emerging music. Are you a musician yourself? Student musicians of all genres are welcome to submit music to CKXU-FM! 
Looking for a more casual experience? Throughout the year we have a need for volunteers to help us hold events, including our yearly three-story Haunted House which is located in the old Lethbridge Firehall. 
If you are looking to start your journey into the radio realm, don't hesitate to email volunteer@ckxu.com.

The Friends of CKXU discount card program works to increase community engagement and student involvement in the Lethbridge community by consolidating local businesses and discounts all on one killer card! 
Are you a business looking to get involved with the Friends of CKXU program or an existing Friends business looking for more details? Request more information below.
Looking to get involved with the Friends of CKXU program?
Friends of CKXU Businesses 2022/23
Purchase a Friends of CKXU card to get access to seriously good discounts at local businesses, all while supporting Lethbridge's true alternative radio station.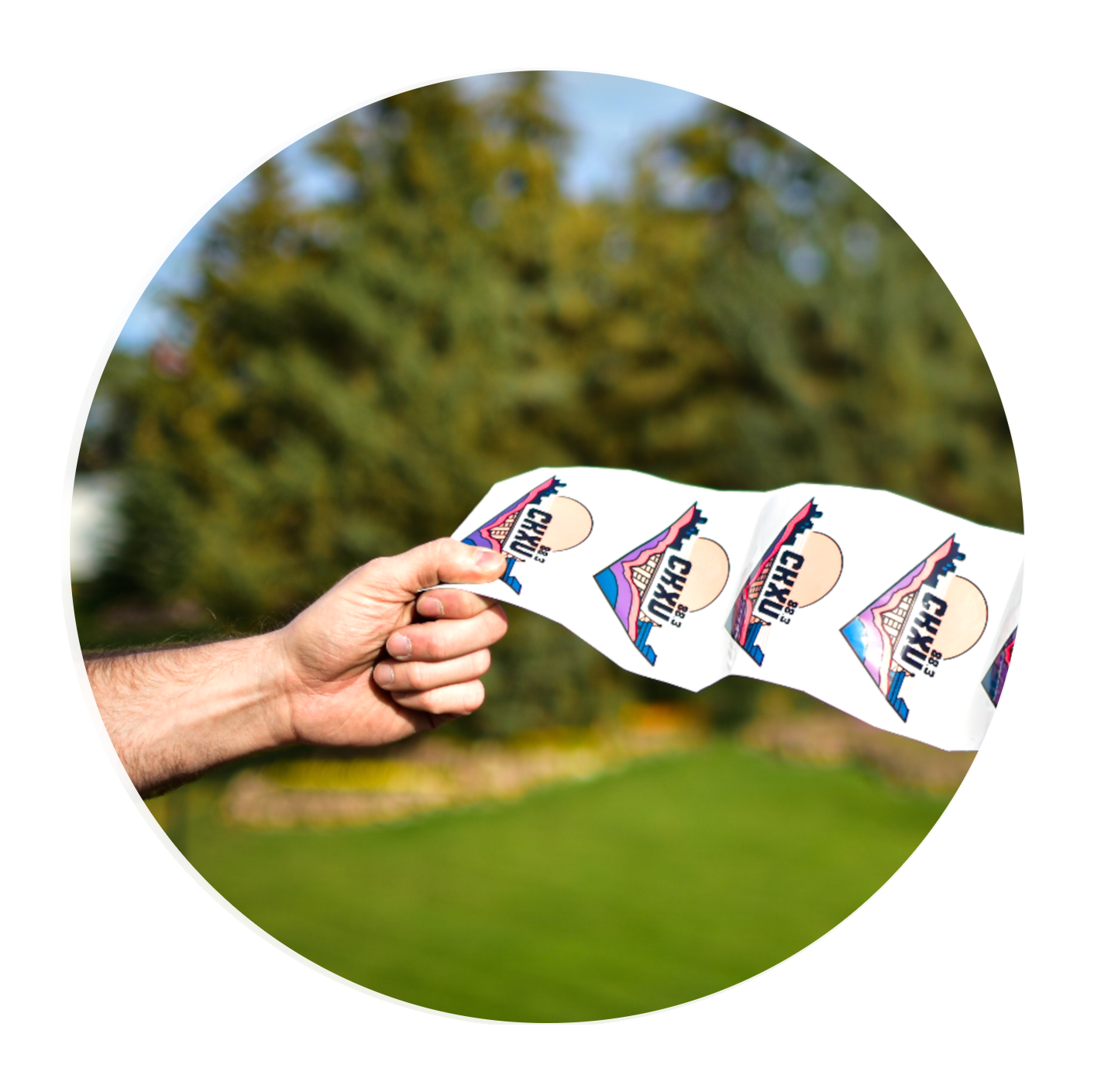 You've got talent and we want to hear it. Submit your music for a chance to get it on-air.
Contact Dai at friends@ckxu.com to get involved with CKXU's FOR THE RECORD Live Session & Co-Host program.

GET YOUR MESSAGE OUT THERE
Advertise With Us
CKXU 88.3 FM offers diverse advertising opportunities that provide local businesses, organizations, labels and bands with a unique and cost-effective means of communicating with student and community-based listeners. 
Learn more or submit a request on our Contact page.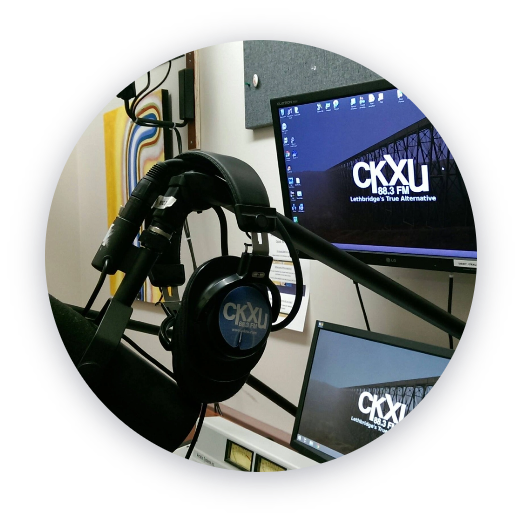 See What's Happening Nearby
Your source for campus and local events.
Have an event you'd like added to our calendar?
CKXU 88.3 FM (CKXU) is an equal opportunity and affirmative action employer, and invites applications from all qualified individuals. CKXU is committed to equity, diversity, and inclusion at all levels of the organization, including workplace employment. We welcome applications from women, non-binary individuals, racialized individuals, Indigenous peoples, persons with disabilities, and persons of any sexual orientation or gender identity. 
CKXU provides support throughout the hiring process to applicants with disabilities, including accommodation that takes into account an applicant's individual accessibility needs. Applicants requiring accommodation during the hiring process are encouraged to contact Genna Bourchier, Executive Director at manager@ckxu.com.
CKXU 88.3 FM is a licensed FM Campus-Community radio station broadcasting from the Traditional Territories of the Niitsitapi, Tsuut'ina, Stoney Nakoda and Métis people in what is currently Lethbridge, AB.