Looking to submit music to CKXU 88.3 FM?? Here's some tips + tricks to get your music into the hands of our Music Department!
Submit your EPs + LPS.
NO singles. 
mp3's ONLY! No wavs, mp4s or FLAC files.
NO STREAMING LINKS. Links to Spotify, Apple Music or Youtube are not for radio distribution and can't be used
Information required in your submission is as follows: artist name and pronunciation, genre/sub-genres, language, date and year of release, location, representative identities (LGBTQ2s+, femme-con, Indigenous, etc) and contact email for further inquiries (information, interview, etc). Any missing information may result in your submission not being processed. 
We accept physical and digital submissions. 

PHYSICAL SUBMISSIONS
Please submit all physical submissions to:
Attn: Music Director
CKXU 88.3 FM
4401 University Dr W
Lethbridge, AB T1K 3M4

DIGITAL SUBMISSIONS
Please submit all digital submissions through our Digital Music Submissions web-form, found below! Please note that digital submissions must be in the form of a download link or code, preferably DropBox or Bandcamp. File format can ONLY BE mp3's! No wavs, mp4s or FLAC files.
If you have any questions about the music submissions process, please feel free to reach out to music@ckxu.com
Digital Music Submission Form
The Local Music Mail-out is Back!
Accessing radio airwaves can be difficult to manage for independent musicians. Luckily, CKXU is here to help! A few times a year the CKXU Music Director will send YOUR recent music release to our colleagues, across the nation, in the campus and community radio sector. As a Southern Alberta based musician, all you need to do is submit your music in digital or physical form, along with a press kit, to the CKXU Music Director and she will pass it off to her friends.
SUBMISSION DEADLINE: JUNE 30th, 2022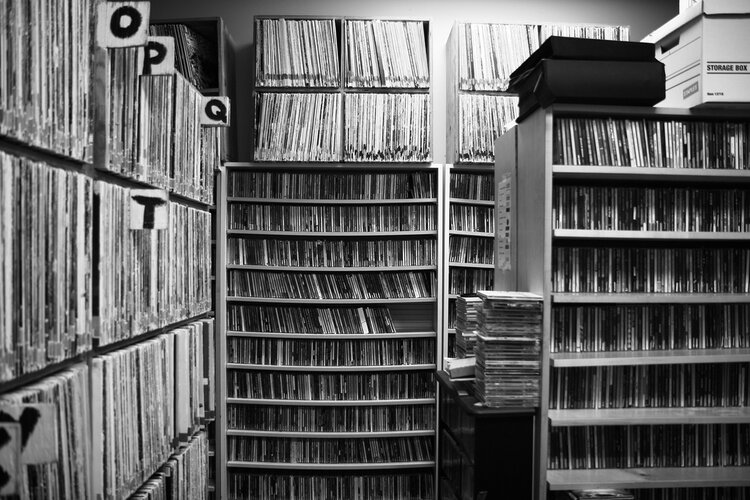 So… what exactly is a Music Mail-out?
If you've released an album in the past 6 months or you plan on doing so very soon, this is your chance to have it distributed across the country to other campus and community radio stations. CKXU typically does FOUR mail-outs per year. Send your music to the CKXU Music Director and they will send it to other stations across Canada, colleague to colleague, friend to friend. 
When is the next Music Mail-out happening?
The Spring 2022 Music Mail-out will be sent out on June 1st, 2022. 
This means that the deadline to have your music in to us is:
June 30th, 2022.
What do we (CKXU) need from you (the musician)?
For digital releases all we need are the audio files, in both MP3 and WAV formats, as well as a press kit or one sheet. The digital mail-out is completely free! For physical releases you can choose from a variety of distribution plans such as the Western Canadian Tour or Top Charting Stations, depending on how many stations and where you would like your music distributed to. Physical mail-outs are not free, but they are low cost. For $1/per release CKXU will send out your physical release. Each participant also receives a discount code for the !earshot Digital Distribution System so ensure your music is even more available to the campus and community radio sector. Submissions must be 6 months old or younger. 
Why do I need multiple file formats for my release?
Different stations use different technologies to air their audio. At CKXU, we can only accept MP3s as our internal systems only play MP3s. Other stations across Canada can only use WAV files. 
Furthermore, MP3s are also generally smaller (easier to upload, download and send) and have highly detailed meta-data (details in a song such as artist, title, album, etc) across different applications whereas WAV files are larger and allow only limited meta-data input. 
Submitting your release as both MP3 and WAV ensures whatever station receives your release can in fact air it. 
Excuse me, you said "one sheet." What in the world is that?
A one sheet is simply, one sheet of information about the artist, band, album, release, etc. It's a form of press kit or marketing. The purpose of the sheet is to describe your project so the Music Director and on-air DJ's can accurately share your craft. Set yourself up for success! What sub-genre are you? What other acts are you inspired by or sound like? Are their women in the project? Are you Canadian? For a sample one-sheet, just send an email to Adrianna, CKXU's Music Director.
What do YOU (the musician) get from this?
​If you've got an EP, LP or even a collection of singles that you're very proud of, this is the easiest way to get it distributed. It's low-cost, and we do all the work for you! BOOM! As with any beautiful, complete album that's been released within the past 6 months, it's eligible for charting. The more plays you get, the more likely you will be to chart, making you more visible to the industry and having a nice sense of self-satisfaction. (That said, there is no guarantee your music will be played, that will be up to the programmers.)
Thanks for all the details but I have additional questions about the mail-out. Who can I speak to about these questions?
CKXU's Music Director Adrianna is here to assist you with whatever you need for the Music Mail-out. Need assistance with your one sheet? She's got a sample. Do you classify as Can-con? 
WHAT THE HELL IS CAN-CON? She's got your back! Questions, comments or concerns about the CKXU Local Music Mail-out can be sent to: a.smith@ckxu.com.  
CKXU 88.3 FM is a licensed FM Campus-Community radio station broadcasting from the Traditional Territories of the Niitsitapi, Tsuut'ina, Stoney Nakoda and Métis people in what is currently Lethbridge, AB.