Support Your Local Alternative Radio Community
As a listener-funded radio society, we rely on merch sales, membership cards, and pledge donations to keep the tunes flowing. We host a fundraising campaign called FUNdrive each year where you can make a donation or buy merch to show your support.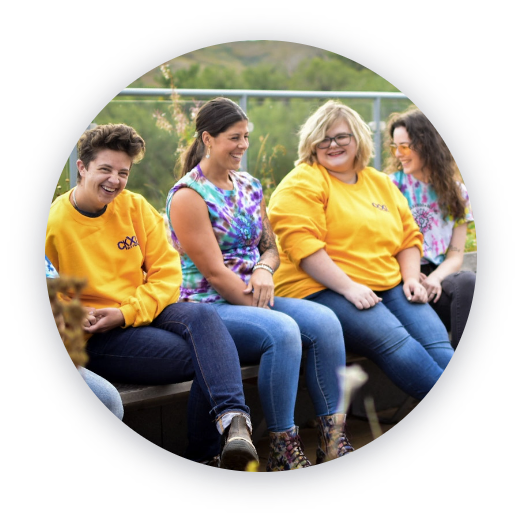 FUNdrive 2022: RETROWAVE RADIO

We're riding the rails into FUNDRIVE 2022: RETROWAVE RADIO! 
From October 14 to 21, CKXU 88.3 FM is pleased to host FUNdrive 2022: Retrowave Radio! This annual fundraiser provides much needed support to the station, and puts emphasis on the grassroots, boots-on-the-ground efforts made by CKXU staff and volunteers alike to procure donations from the community-at-large.
Featuring a variety of retro synthwave inspiration and a funky new logo, FUNdrive 2022: RETROWAVE RADIO encompasses the ethos and culture of the station – collaborative, community-based, and colourful. Providing much needed financial and social support to the station, FUNdrive always works to put emphasis on the year-round grassroots, boots-on-the-ground efforts made by CKXU staff and volunteers alike.
We invite the community to celebrate another year of FUNdrive with the CKXU Crew as we work to raise $20,000 to overhaul our Music Library space to increase accessibility, create clear organization structures for all physical CDs, vinyl, and tapes, and to increase our digital server space for the Digital Music Library! With the increase in digital music releases and our hope to turn the Music Library into a Living Archive, this is a much needed step for CKXU to continue to best support local and emerging musicians and provide volunteers with easily accessible and navigable musical resources!
FUNdrive 2019, 2020, and 2021 were dedicated to one fundraising goal: a new website with show archiving capacity! The Station and community alike worked hard to raise these much needed funds, and in Spring of 2022 the CKXU Crew began work with London Road Marketing to develop what is now our website! Featuring interactive and easily navigable content, this website was developed with the campus and community in mind. Browse through the new format and let us know what you think!
Browse through our FUNdrive 2022 Pledge Packs below to pick out the rad Retrowave Radio pack that suits you best! If you're looking to pledge DURING the week of FUNdrive 2022 (October 14 to 21), you can:
 Call 403-329-5189 to set up your donation w/ our Phone Fairies
Visit CKXU.COM to pick your Retrowave Radio pack and pledge your support to CKXU's 2022 FUNdrive!
Find one of our posters out in #YQL and scan the QR Code to instantly go to our website to pledge!
GET YOUR MESSAGE OUT THERE
Advertise With Us
CKXU 88.3 FM offers diverse advertising opportunities that provide local businesses, organizations, labels and bands with a unique and cost-effective means of communicating with student and community-based listeners. 
Learn more or submit a request on our Contact page.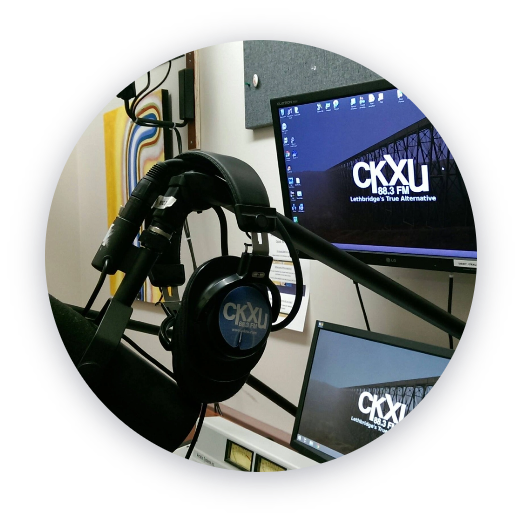 Hey, it's vintage!
Get Your Hands on Historic Merch
CKXU 88.3 FM is a licensed FM Campus-Community radio station broadcasting from the Traditional Territories of the Niitsitapi, Tsuut'ina, Stoney Nakoda and Métis people in what is currently Lethbridge, AB.